Jeri Patrick Blogs
A top Realtor in the Savannah area. Jeri Patrick has a team with an established history of success of selling homes in and around the Savannah Area. Jeri specializes in the home buying and selling process and is available to answer any of your real estate questions, provide information and handle any obstacles that may arise. Jeri Patrick began her Real Estate careers in 2002. Jeri's strong ambition to be a success created a driving force in today's real estate market.
Saturday, December 7, 2013
By Les Christie
@CNNMoney
December 5, 2013: 10:27 AM ET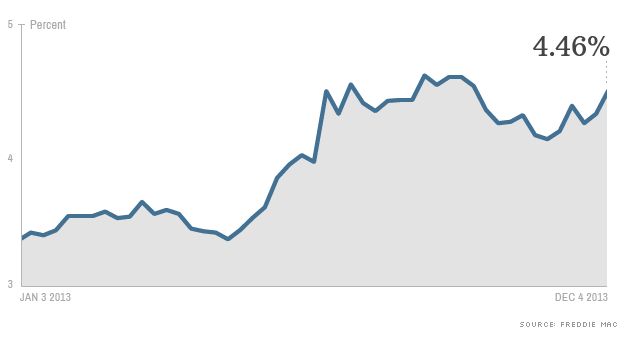 NEW YORK (CNNMoney)
Mortgage rates jumped this week on stronger-than-expected economic reports, according to Freddie Mac's weekly survey.
The 30-year, fixed-rate loan, the most popular product for homebuyers, rose to 4.46% from 4.29% last week. The average rate on a 15-year, fixed-rate mortgage, typically used for refinancing higher interest mortgages, also jumped 0.17 percentage point to 3.47%.
Related: American Dream homes: What you'll pay in 10 cities
Frank Nothaft, Freddie's chief economist, cited job creation as a prime reason for the rate spike.
"Private companies added 215,000 new jobs in November according to the ADP employment report, well above the consensus," he said. "In addition, revisions added 54,000 jobs in the prior month."